Rowan County 4-H Clubs
Find this page at:
go.ncsu.edu/readext?693792
Rowan County 4-H offers several 4-H clubs for youth ages 5-18 (as of January 1). Typically, each club meets at least once per month at locations in our county. These meetings usually consist of a business meeting and educational programming that is hands-on, interactive, and fun!
Through 4-H Clubs, youth:
gain leadership & public speaking skills
develop knowledge of the parliamentary procedure
participate in community service projects
develop new friendships
participate in hands-on learning activities
become more aware and productive citizens
& more!
If you are interested in joining one of the Rowan County 4-H Clubs (listed below), enroll at 4-HOnline2.0! If you have questions or need more information, contact laura_allen@ncsu.edu.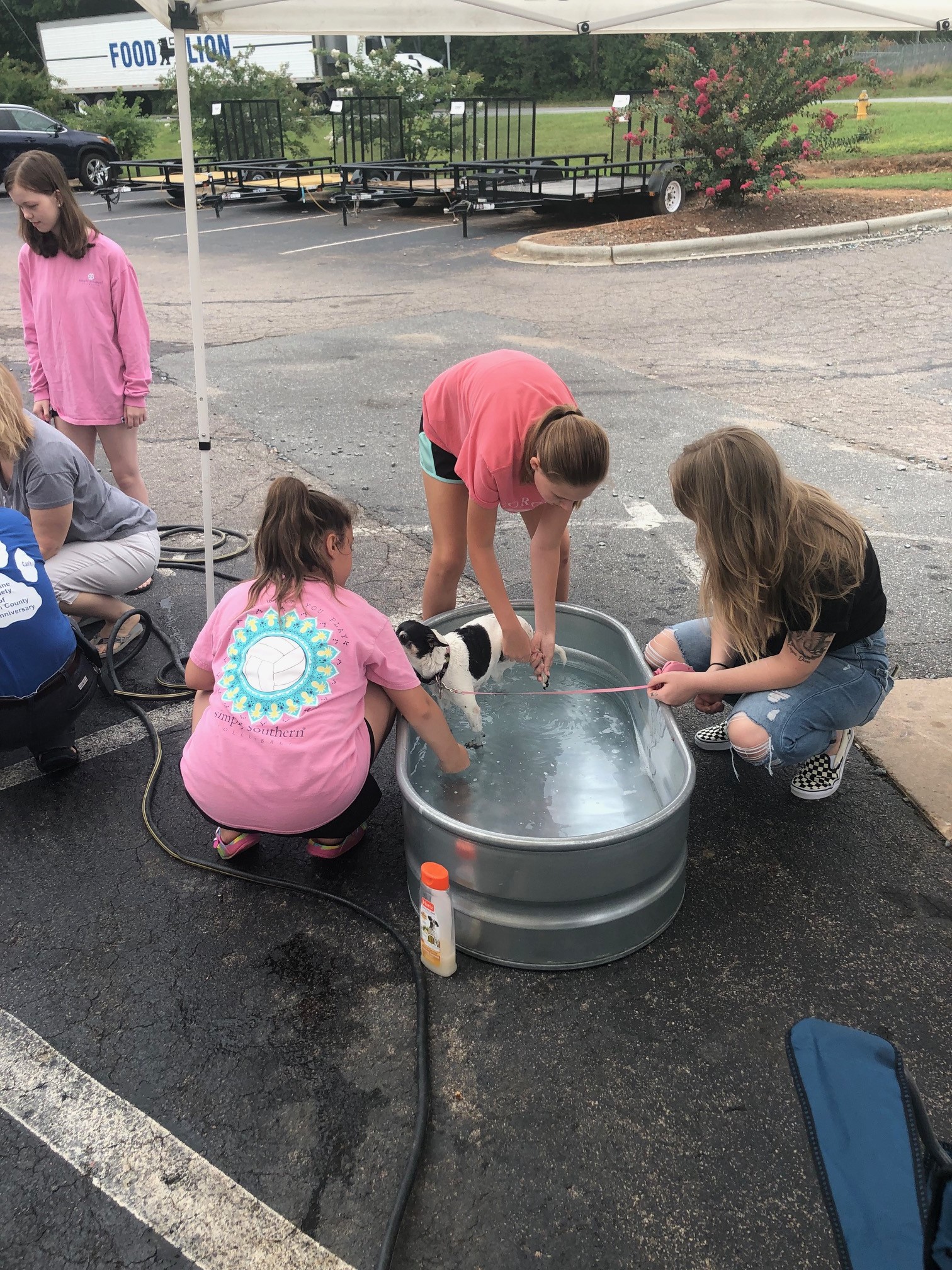 If you are a 4-H club leader and want to host a face-to-face 4-H meeting/event, please fill out this request at least a week before your face-to-face 4-H event. No request form = no event.
4-H Clubs in Rowan County (2021):
**Due to Covid-19, these clubs may be meeting in-person OR virtually. Please email laura_allen@ncsu.edu for more details.
Happy Trails 4-H Club: This horse club meets in eastern Rowan County at Emerald Rose Farm. They typically meet on the third Thursday of each month at 4:30 p.m. for a business meeting and on one Saturday per month for a barn day. Club leader: Maggie Boreman
Hot Shots 4-H Club: This target shooting sports clubs is only for youths ages 8-18 (as of January 1). They meet on the third Saturday of the month from 8:45 a.m.-noon at Range 5 at the Rowan County Wildlife Association range. Club Leader: Beth Stebe
Meeting dates for Hot Shots for 2021 include: 1/16, 2/20, 3/20, 4/17, 5/15, 6/19, 7/17, 8/21, September: regional tournament, October: state tournament, 11/20. 
Beginners/Juniors practice at 9:15 a.m., Business meeting at 10 a.m., Seniors at 10:15 a.m.
Lead Drivers 4-H Club: This target shooting sports club is only for youths ages 8-18 (as of January 1). They meet every other Thursday from 6-8 p.m. from March until mid-October. Meeting times/dates may change during the fall/winter months and club meets more frequently during summer months. The meeting location of this club is at B & B Enterprises range in Mt. Ulla. Winter meeting location will be at a different location. Club leaders: Robert & Heather Parker BASED ON 2020 ENROLLMENT, THIS CLUB IS PRESUMED FULL FOR 2021.
Rowan Researchers 4-H Club: This community-based club focuses on various topics including service, leadership, citizenship, agriculture, natural resources, and cooking. They typically meet on the last Sunday of the month at 3 p.m. at the home of the leader (in China Grove/Rockwell area) or at a tour location. Club Leader: Jennifer White
Rowan Rolling Pins 4-H Club: This club focuses on cooking, nutrition, recipes, and more. The club meets at 6:30 p.m. on the second Tuesday of the month unless noted otherwise. The typical meeting location is at Back Creek Presbyterian Church in Mt. Ulla. Due to Covid-19, this group will be meeting at Rowan County Cooperative Extension once per month at 6:30 p.m. Club Leader: Cheryl Correll
West Rowan 4-H Explorers 4-H Club: This community-based club focuses on various topics. They are currently meeting on the second Tuesday from 6-7:30 p.m. at the West Rowan Volunteer Fire Department on Grampian Road in Mt. Ulla. Club Leader: Crystal Croyle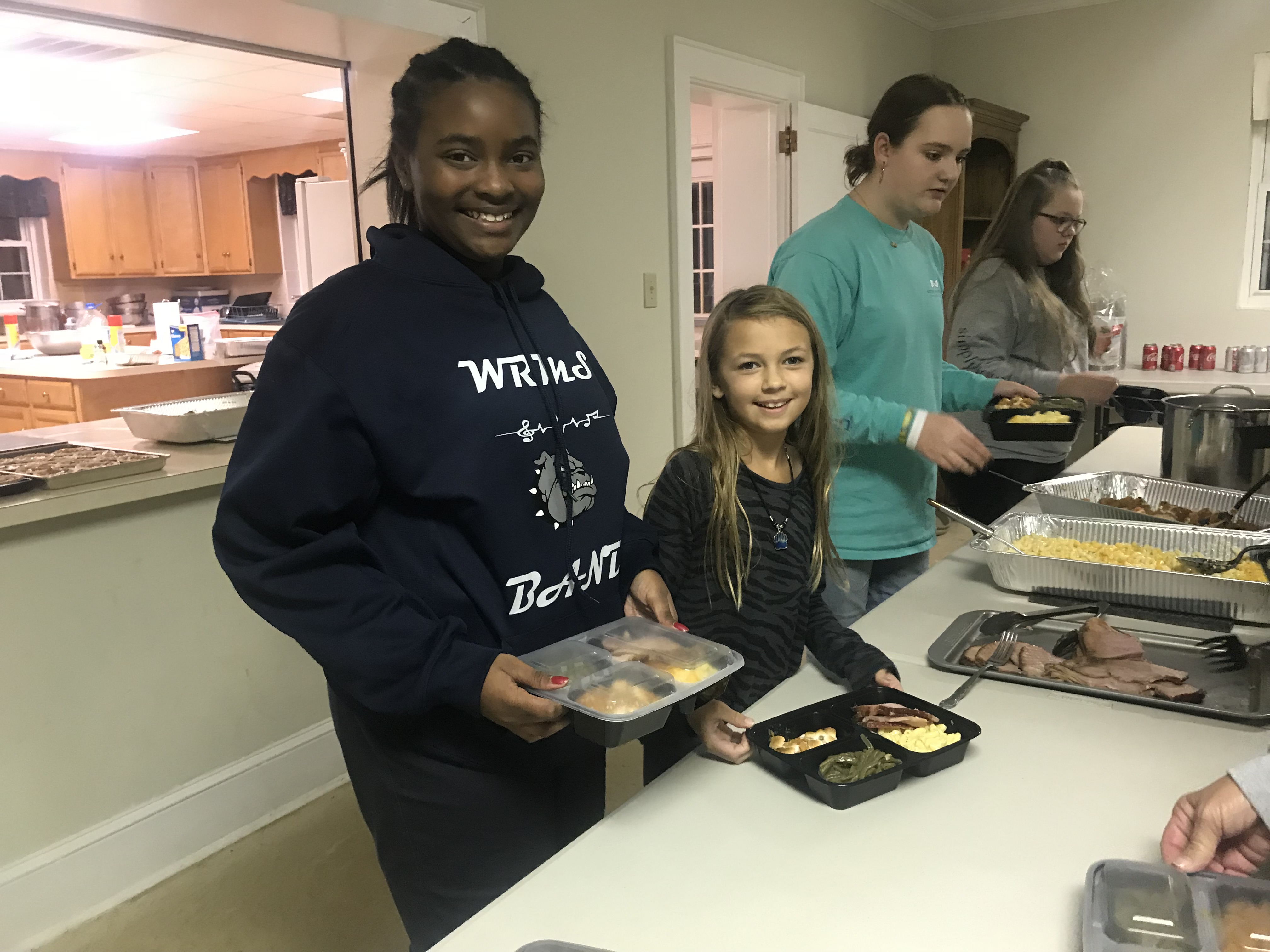 Helpful 4-H Club Documents:
Club leaders: Use these documents to assist you at your club meetings. Rowan County 4-H also has a "Club Leader Resources" google drive folder available with more resources. Email laura_allen@ncsu.edu for access to that folder.
Secretary Minutes Fill-in-the-Blank Worksheet for Clubs
4-H Parliamentary Meeting Script
How to Start a New 4-H Club
Are you interested in starting your own 4-H club to meet the needs and interests of your family or community? Clubs can cover a wide range of topics such as science, livestock, horses, service projects, robotics, art, etc. Rowan County 4-H welcomes the addition of new 4-H clubs!
Please read the requirements for chartering a new 4-H Club:
1. Must have at least 1 approved volunteer to lead the group (having co-leaders is also recommended).Please review the Club Leader Job Description. Volunteers must enroll in 4-HOnline2.0 (annually), go through a background check (every 3 years), and watch a Minors on Campus required video training (annually). Volunteers must also be trained by the 4-H Agent.
2. The club must have at least 5 members from at least 3 different families.
3. A written program of work must be completed for the first 6 meetings and must be been submitted to the county Cooperative Extension office.
4. The club is organized with appropriate youth leaders that are either rotated or elected.
5. A club roster is completed and submitted to the county Cooperative Extension office.
6. The club must conduct at least one service project annually.
An approved 4-H charter application must be on file at the N.C. Cooperative Extension of Rowan County office and each club must re-charter annually. 4-H members and volunteers must fill out 4-HOnline2.0 enrollment, medical forms and consent annually.
Please email laura_allen@ncsu.edu if you are interested in starting a club!
Check out the North Carolina 4-H Clubs main page for more information!