4-H Volunteers
Find this page at:
go.ncsu.edu/readext?694213
Rowan County 4-H thrives because of our wonderful volunteers! Our volunteers serve many roles, which may include: club leaders, workshop instructors, fundraiser workers, assisting with 4-H events, chaperones, helpers, and more!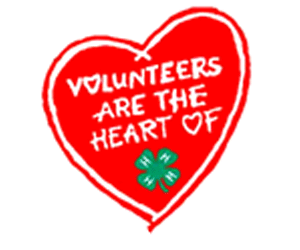 How do I become a 4-H volunteer?
-Contact Laura Allen, 4-H Agent, at laura_allen@ncsu.edu to express interest.
-Register in 4HOnline (must be completed annually).
-Fill out the online background check forms once they are emailed to you (must be completed every 3 years).
-Watch the Minors on Campus training video (must be completed annually).
-Complete initial 4-H Volunteer training with the 4-H Agent. A training must be attended annually.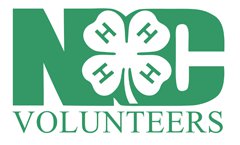 Important Information for all 4-H Volunteers
Please report your 2020 contacts by the 10th of every month after the month for which you are reporting (January reports are due by Feb. 10): http://go.ncsu.edu/2020monthly4hreport
The 4-H year runs January-December. All volunteers and club members MUST be re-enrolled in 4HOnline in January each year, regardless of when they registered in 4HOnline the previous year.
Join Parents, Alumni, Leaders and Supporters (PALS)! This is a group open to any adult who wants to support 4-H and help plan, fundraise and share new ideas that will benefit the Rowan County 4-H Program. This group meets every other month at 6 p.m. at the Extension office. Learn more about PALS by reading their Constitution & Bylaws.
Upcoming 4-H Volunteer Conferences:
Volunteer Conference of Southern States (VIRTUAL): September 24-26, 2020    Register online!
SAVE THE DATE for the 2021 NC 4-H Volunteer Leaders' Association Conference. It will be held February 5-6, 2021 at the Hilton Durham near Duke University, 3800 Hillsborough Road, Durham, NC. This is one of THE BEST conferences for 4-H volunteers to attend! More details.
If you want to submit a workshop proposal for the 2021 NC 4-H Volunteer Leaders' Association Conference, please do so by October 5, 2020. Workshop Proposal Form & Details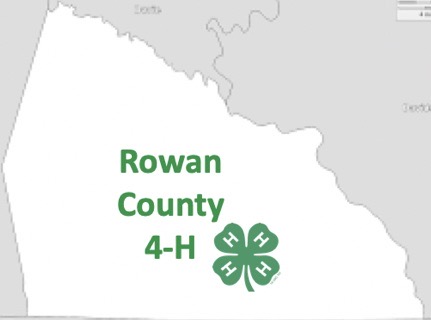 Important Information for current Rowan County 4-H
Club Leader Volunteers
If you are seeking reimbursement from your club's account OR if you are needing money out of your club's account to pay a bill, please use the PALS money use form.
Your club is encouraged to do fundraisers! Please let the 4-H Agent know ahead of time to make sure it won't conflict with another 4-H fundraiser and to make sure all receipting requirements are being met.
It is okay for your club to seek donations. However, please notify the 4-H Agent of this as well (we don't want our county program and multiple clubs to be seeking donations from the same folks every time).
If your club receives money (donation, club fee, fundraiser money, etc) the money MUST be RECEIPTED and TURNED IN to the Extension office within 3 DAYS of receiving it! If you need a receipt book, please let the 4-H Agent know.
Please use the 4-H Club Leader Resource folder (link emailed to club leaders). No need to "reinvent the wheel" when we have great resources we can share! If you don't have access and would like to have access to this folder, email the 4-H Agent!
All of your club members MUST be enrolled in 4HOnline in order to participate in Rowan County 4-H! You are REQUIRED to keep a copy of each 4-H'ers enrollment form with you at 4-H club meetings and events and to keep them locked up when not in use. Contact the 4-H Agent if you are missing any enrollments.
Please push your 4-H'ers to do a project record book, achievement plan, or to find a new way to get involved in 4-H!
Brief club information and/or a 4-H picture & caption can be submitted for the newsletter. Please send it to me by the 25th of the month prior to the newsletter publishing date (which is typically the 1st of the month).
Don't forget that each 4-H club MUST do at least 1 service project each year!
Remember that as a club leader, you MUST attend 1 volunteer training during the calendar year to be able to re-charter your club. For Emerald Seal, you must attend 2 volunteer trainings.