Rowan County 4-H Activity Day (Presentations, Talent, & Expressive Arts)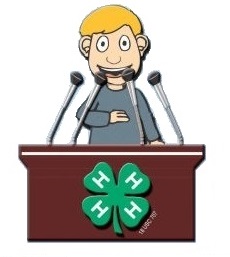 It's time for youth to start preparing for 4-H Presentations, Expressive Arts and 4-H
Talent, all of which will occur at County Activity Day on April 29, 2019 (held at the N.C. Cooperative Extension of Rowan County)!
Those who qualify for the district level will compete at District Activity Day on June 14 in Lincoln County. District qualifiers will compete at State Presentations Finals on July 20.
To participate in any of these events, you MUST pre-register by April 12, 2019.
All Expressive Arts artwork must be brought to the Extension office by Thursday,
April 18. If it is not turned in by then, it will be disqualified from judging. You must still pre-register on the google form too.
To register for Presentations, Expressive Arts or Talent please fill out this
form: County Activity Day Registration Form (due by April 12)
Below is a form you will have to attach to all of the Expressive Arts entries. You can fill it out ahead of time and bring it with you or pick one up at the Extension office. You can also look over this to see all the categories for Expressive Arts:
Expressive Arts Entry Attachment (must still pre-register on Google Doc)
For more information to help you as you prepare, please visit the following sites:
Additional 4-H Presentation Information
Horse Artistic Expression & Creative Writing Competitions
4-H Entertains (talent competition)
If you have questions, please contact Laura Allen, 4-H Agent: laura_allen@ncsu.edu; 704-216-8970.